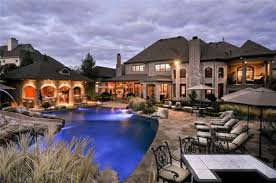 What dwelling limit constitutes a "High Value Home"
Typically in the insurance world a home value of $750,000 and up is considered to be a High Value Home. Premiums vary depending upon the value of the home.
What typical coverage's are found in a high value home policy? Is there a need for the additional coverage's in comparison to a standard homeowner's policy?
Choosing to insure your affluent clients with a preferred writer rather than a direct writer, often provides them with the additional coverage's that are directly built into their policy.
Affluent Customer Insurance Opportunity:
Size of HVH Insurance: Approx. 2,500,000 Homes
Average Premium: $25,000
Minimum HVH Premium: $7,500 - $10,000
Minimum Lines of Business: 2-3 Lines (Home, Auto, Excess)
Minimum Coverage A Amount: $750,000
How to Quote:
Differences Between a High Value Home vs Direct Writer
High Personal Lines Limits
Household Staff
Living Expenses
Ordinance or Law
High Value Home Deductible
Personal Lines Identity Fraud
Risk Management
Our carrier's understand the need for the appropriate amount of coverage needed for your affluent clientelle.
Stuckey & Company's appointed carrier's have exceptional financial strength and have received A++, the highest rating available from A.M Best Company and Triple-A ratings from Moody's and Standard & Poor's.
If you have any questions or would like a quote, please contact Stacy@Stuckey.com or visit our website at Stuckey.com