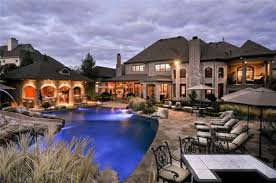 "Employment Practices Liability Coverage."
What is Employment Practices Liability coverage? Also known as "EPLI", this added coverage aids in helping to defray the cost of defense against allegations of employment related claims.
Many of your clients employ household staff such as Nannies, Gardner's, Kitchen Staff and Personal Assitants to assist them in the care and maintence of their high value homes. This coverage encompasses specific liability needs and provides additional protection for your client. Employment liability can provide protection for:
Wrongful termination
Sexual harassment
Employment discrimination
Reputational injury
Coverage limits available:
$250,000 - $500,000 per occurrence
$500,000 annual aggregate
$10,000 deductible per occurrence
Additional coverage for reputational injury:


$25,000 per occurrence/annual aggregate
$50,000 per occurrence/annual aggregate
In addition to the above, preferred writer's will also conduct a background check on your household staff. Coverage can be provided for up to 12 employees or fewer, including part-time and full-time employees working more than 15 hours per week. The insured would need to have $1,000,000 excess liability policy in place.
In your pursuit to ensure your clients are properly covered, this is certainly an avenue worth your investigation! Remember employment liability is not just for your commercial clients anymor
Affluent Customer Insurance Opportunity:

Standard Liability Limits
Minimum: $100,000
Maximum: $500,000
Preferred Liability Limits
Minimum: $300,000
Maximum: $1,000,000

With preferred policies these coverage's are extended worldwide. In this most litigious evironment in which we live, it is most prudent to protect your client's assests and their way of life they are accustomed too.
In addition to the liability limits offered within the homeowner's policy, your insured may want to add an excess policy that will provide coverage after the initial liability limits have been reached. Preferred writer's offer excess policies up to $100,000,000.



How to Quote:
If you have any questions or would like a quote, please contact Stacy@Stuckey.com or visit our website at Stuckey.com