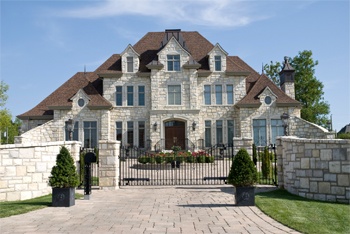 "Is your coverage sufficient to cover ALL costs of rebuilding?"
Ordinance or Law coverge is designed to fill in the gaps after a covered loss.This coverage is trigged when you are required to comply with local law ordinance, statues' or building codes. These additional costs will be at the homeowner's expense.
The local municipality may not issue the necessary permits to repair a covered loss until all areas are in compliance with the mandated codes. This coverage has 3 components:
Coverage A: Coverage for loss to the undamaged portion of the structure
Coverage B: Increased demolition cost
Coverage C: Increased cost of construction
Costs associated with rebuilding can include the following:
Rewiring the electrical system
Installing hard wired smoke detectors
Hurricane-resistant roofs or windows
Rebuilding the entire home after a parital loss

How do you calculate the correct amount in Law and Ordinance coverage? By insuring your high value home at 100% of the replacement cost assures your closest estimate of having the appropriate amount of coverage. By familiarizing yourself with the local building trends will aid you in calculating the amount needed to guard against your out-of-pocket expense.


How to Quote:
If you have any questions or would like a quote, please contact Stacy@Stuckey.com or visit our website at Stuckey.com