We know that our success depends on yours. That is why we continue to offer you new ways to service your insureds. For example, this week, we announced that the SafetyTek technology E&O liability insurance program is now accepting credit card payments.
The new credit card payment option is FREE and customizable so you can make a payment page that looks like it comes directly from your agency/brokerage instead of from a third-party partner. There are no fees and the payments are processed electronically using the authorize.net payment processing system. Find out more about the SafetyTek credit card page.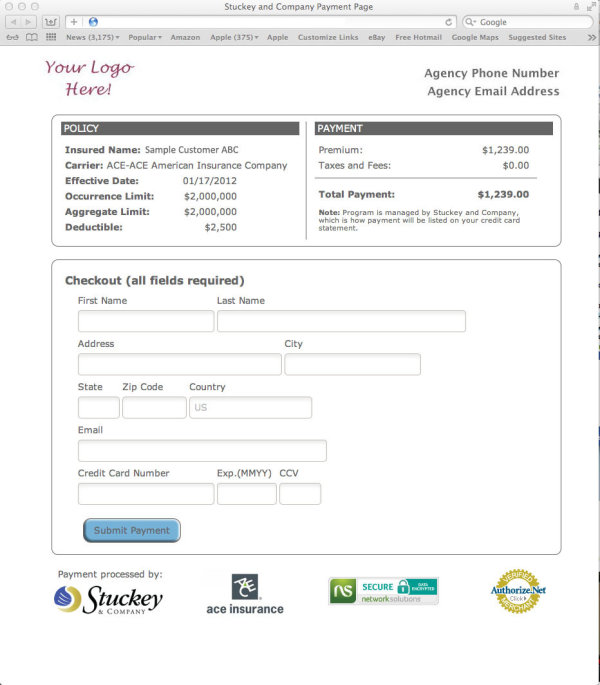 To learn even more the new SafetyTek credit card payment option, you can read the press release on PRWeb.