In an ideal world, everyone would feel compelled to do the right thing, all the time. No one would ever dream of stealing property, of the intellectual or physical variety, from anyone else. Unfortunately, we do not live in a perfect world. We live in the real one, where there are some people who are interested in behaving in ways that are immoral or illegal. No one can be completely certain that everyone with whom they work are honest people.
Bond insurance is sometimes referred to as "employee dishonesty coverage." It might also be called fidelity insurance, fidelity bond, or crime insurance. This type of insurance generally covers instances of forgery or alteration of data or information; funds transfer fraud;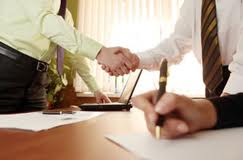 computer fraud; credit card fraud; and money order or counterfeit fraud. This insurance can be used to compensate a client in case one of their employees or contractors steals money, physical property or intellectual property from the client while that employee is on the job. Without this type of insurance, your client may be held responsible for paying back their client out of their own pocket.
Many of your clients are trusted with some very sensitive information. They may be working with software or data that includes the Social Security numbers of their clients, their credit card numbers, their account numbers, and potentially their billing addresses, or the number of their bank accounts. Your client is being asked to take good care of the kind of information that can easily be used in identity theft or credit card fraud. It is important for them to have bond insurance to give their own potential clients peace of mind.
In addition to information, your client could be trusted with property that would be very expensive to replace. No matter how careful someone is, accidents can still happen. Something your client or one of their workers does could cause irreparable damage to a client's computer, or other property. It is always possible to lose track of something that belongs to a client. If someone loses track of even one laptop, then there is potential that someone out there could get access to information that should not be shared. Your client could be left holding the bag and paying heavily for this sort of mistake.
Insurance is a great way to protect your clients from the risk of financial hardship that can be caused when things go wrong. It is a way to prevent dishonest people from causing your client great harm. Stuckey & Company can help with our executive protection policy. Learn more by contacting Kyle Dallavis or visit our website at www.stuckey.com.